I am a pointe shoe fitting specialist who travels all over the UK helping dancers get the perfect fitting pointe shoes and solving any problems.
Grishko themselves have actually classed me as one of their "Master Fitters" and I am always in high demand.
I also have a fitting room where dancers can come and see me directly.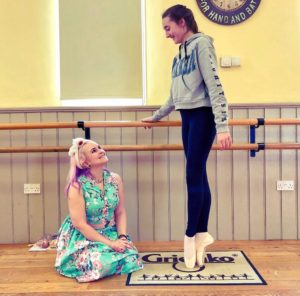 Dancers have told me that they love how thorough I am with pointe shoe fitting. Plus, I still dance myself including pointe. Having dance experience absolutely helps when fitting pointe shoes.
I also fit soft shoes, demi pointe shoes and sell a huge variety of Grishko dance wear and accessories.
Feel free to contact me in regards to pointe shoe fittings and more.
You can find out more about me by going to my main website: www.straighttothepointe.net
Or my YouTube channel by clicking here.
Also, find me on:
– Facebook: click here
– Instagram: click here