Vegan Ballet Slippers
Grishko do amazing vegan options for us dancers who are seeking the option.
And they especially do a great variety of vegan ballet slippers.
Being vegan myself, I have had plenty of experience with vegan options of ballet slippers and Grishko ones are certainly far suprior. In particular, I currently wear the Grishko Dream Stretch with vegan sole and it is the best slipper I have found!
Many Grishko ballet slippers can be made vegan. But it does mean waiting for them, as they are classed as special order. But, let me tell you, it is certainly worth the wait.
I can assist you with the correct size and width. Just contact me directly.
Children and adult sizes are catered for.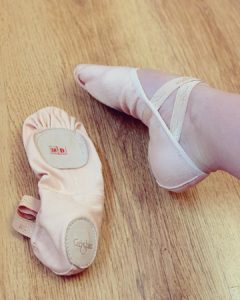 When a ballet slipper is vegan it consists of the main part of the shoe being either: stretch canvas, canvas, satin or linen. And the sole being made of a microfibre material (for Grishko models). So no animal products are used. And every part of the construction of the ballet slipper features nothing tested on animals.
Just be looking at a vegan ballet slipper you would not know it was vegan. They are made to look exactly the same as it's non vegan option!
Grishko really do come up tops with the amazing variety of options available. Plus the option to have vegan pointe shoes and vegan demi pointe shoes too. (See more about that on this website).
And remember, it is best to get the correct fit. A ballet slipper should hug the foot, give great support and balance and have no gaps or sagging. It should look just as great on the flat as it does on demi pointe and in a tendu.
I can ship worldwide!
Contact me by clicking here
Find me on:
– Facebook: click here
– Instagram: click here
– YouTube: click here